Now Available!
Custom Industry Reports
Today, firms are developing Industry expertise and serving clients across a much larger geographic territory, enabling them to compete in markets that were once unreachable.
This shift, however, is making it increasingly important to offer clients and prospects more than "just a tax return" or "simply an audit report." Whether you are expanding your practice to new markets or defending your home territory, you have to stand out in order to compete.
Peerview Data's Industry Reports provide you and your clients with a look into the Industry trends, key benchmarks & metrics, and insights that you need to make better decisions.
In addition, you can customize the reports with your firm logo, an "About" page for your firm, and a letter from the Practice Leader, creating a completely unique report to share with clients and prospects.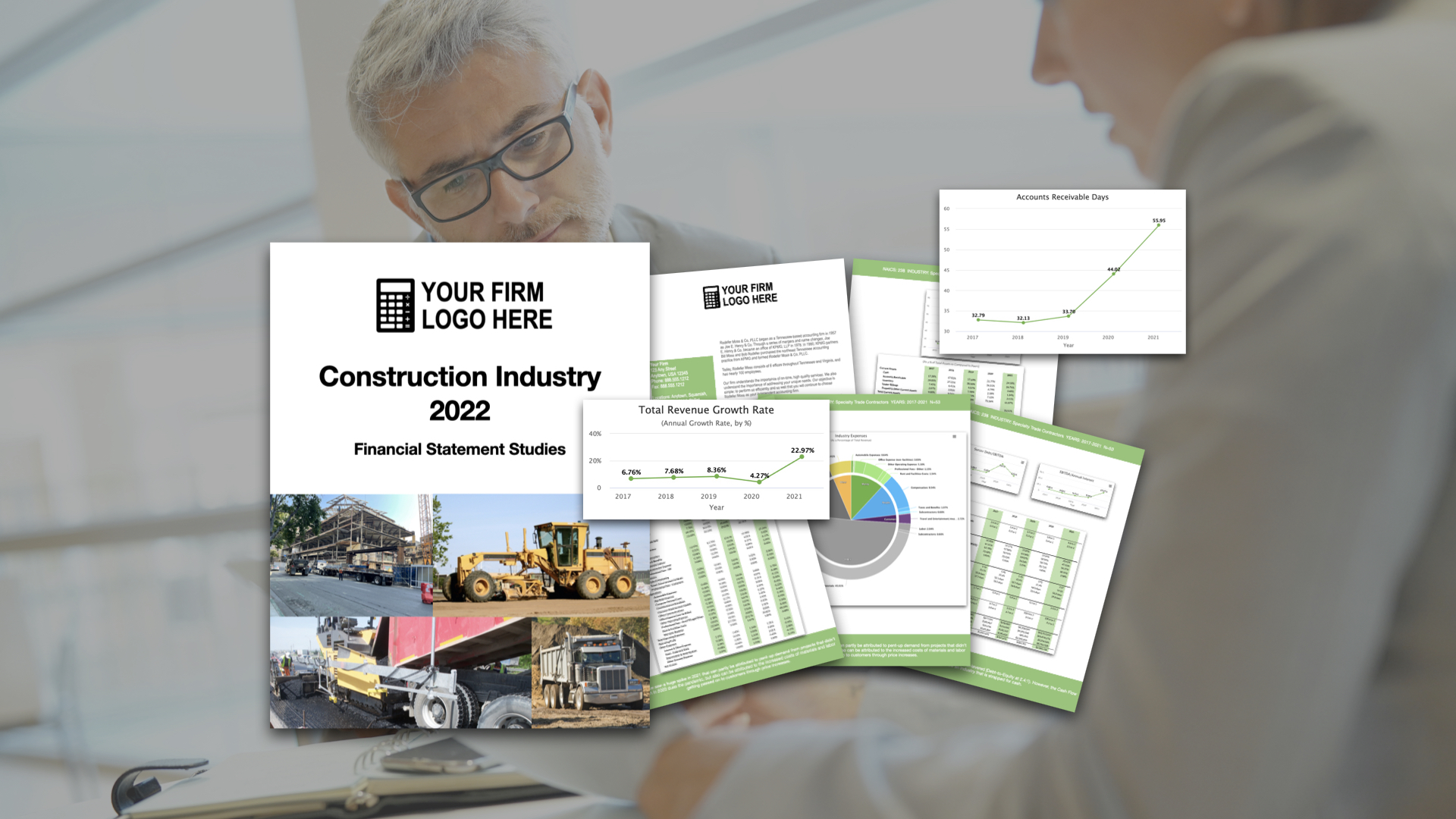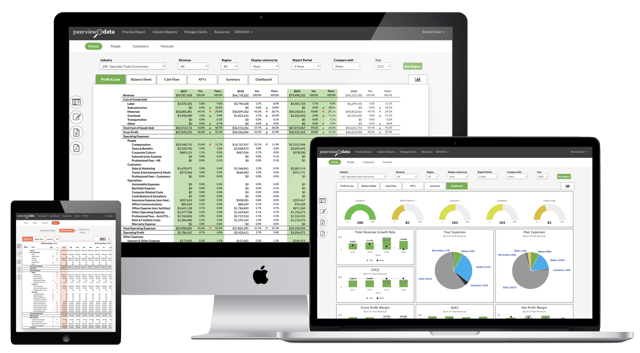 DETAILS
Leverage Your Data
When working with Peerview Data, you'll get access to urn the client data that you already have into Industry reports to use:
As an add-on to each tax engagement
As a value-add for each audit engagement
As a means to drive consulting engagements with existing clients
As a business development tool on your website
As a means to position you and your team as industry thought leaders
Custom Industry Reports
Let's Get Started!
Custom Industry Reports are available for purchase to all Peerview Data subscribers*. Prices vary based on your subscription level and the number of Industries you purchase.
Let us help you design the right plan for your firm and get you started today!
*Minimum upload requirements apply