Companies are generating more data than ever before but how many of them are doing anything with it?
Gartner asked 430 companies to describe the status of their Big Data, BI, Benchmarking and Analytics efforts. Their findings suggest that not only is adoption strong, but interest is even greater.
Here are the findings: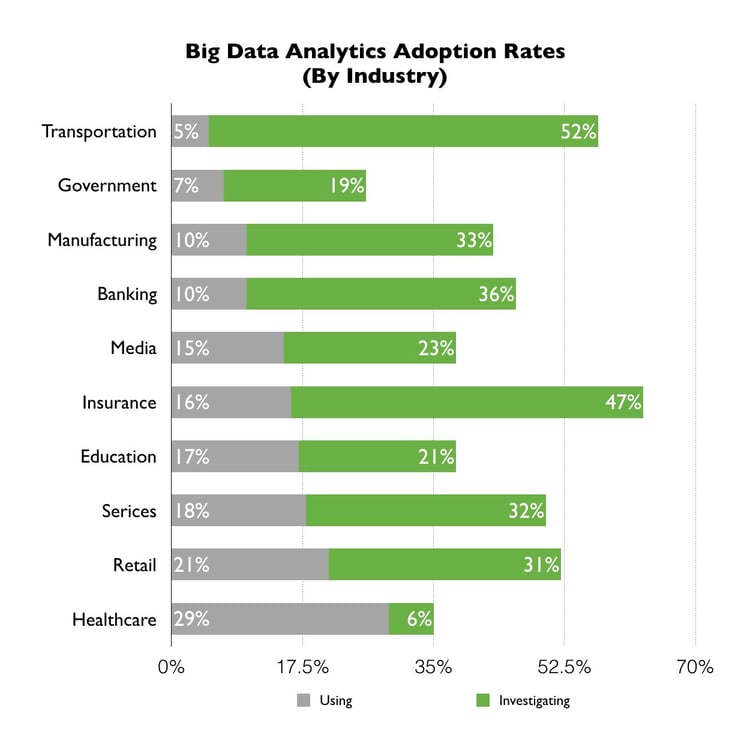 _______________________________
Click to see how your CPA can help you improve your growth, value and profitability.