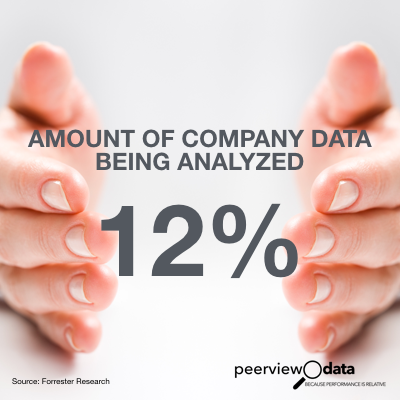 There's so much information out there about big data it's easy to get overloaded.
We sifted through as many of the insights and statistics we could find and pulled together what we think are the seven key take-aways for big data and business:
Companies are generating more performance data than ever before, yet only about 12% of it is being analyzed.
The market for business intelligence and data analysis is projected to grow from around $81 billion today to over $141 billion by 2020.
What does that mean for individual companies? Companies with 1000+ employees are expected to spend about $8m a year on BI & analytics; companies with less than 1000 employees are expected to spend $1.6m.
Why? What do companies that invest in analytics hope to get? 73% expect to increase revenue, 61% expect to improve the quality and speed of decision-making, and 57% expect to improve planning & forcasting.
Do they? According to Bain & Co. and Salesforce, companies that use analytics are 2x more likley to have top-quartile performance, 5x more likely to make faster decisions and 8x more likley to improve operational outcomes.
With findings like that, you'd think every company would analyze its performance data, but that's not the case. Why? Most cite cost and time as barriers, but a lot just don't have the expertise or tools. (Which is why we're in business.)
So who is using analytics? Here are adoption rates by industry.