PLEASE NOTE: the following is an excerpt from "20 Competitive Metrics Every Business Needs to Know," which is now available as a free download here.
Performance Metric: HR BUDGET
Definition: A MEASUREMENT OF THE COMPARATIVE EFFICIENCY OF A COMPANY'S PEOPLE-RELATED EXPENDITURES
Importance: HR budget is the collection of internal investments a company makes toward maintaining/improving its longterm growth, value and profitability via its human capital. These investments fall into four categories — compensation (fixed and variable), taxes & benefits (healthcare, retirement and payroll taxes), corporate culture (training, recruiting, "perks" and community-building") and outsourced talent/ subcontractors. Because norms vary by industry, it's important to put these investments in their competitive context.
Insight: In addition to telling a company if it's over-spending or under-spending compared to the average, a good HR budget analysis can also point to internaldisconnects between needs/priorities and the resources being allocated to implement them, thus flagging potential problems.
Goal: GOLDILOCKS ZONE
Links:
FOUR POWERFUL STRATEGICES TO EMPOWER HR LEADERS (THIRD-PARTY WHITEPAPAER, SIGN-UP REQUIRED)
20 COMPETITIVE METRICS EVERY BUSINESS NEEDS TO KNOW
_____________________________
Get better insights from the data you already collect.
Our strategic analysis & benchmarking tool takes your data and turns it into competitive insights you can use to improve your performance in finance, operations, sales & marketing and HR. The process is simple, secure and usually pays for itself in cost savings alone.
→ Request a 15-minute, no-pressure demo: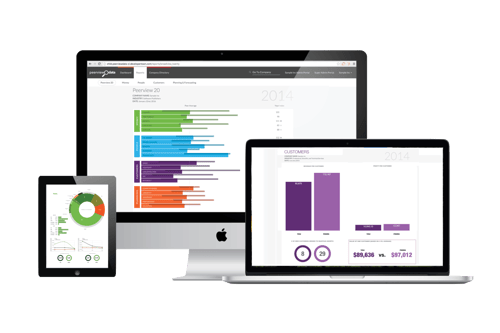 _____________________________