Salesforce just released its annual State of Analytics study and it's worth reading.
You can get the entire report here if you share your contact information with Salesforce, but Forbes has broken out a few of the the key findings:
Analyzing your performance data is the key to staying competitive: "

High performing enterprises are 8.2x more likely than underperformers to primarily use analytics tools to gain strategic insights

."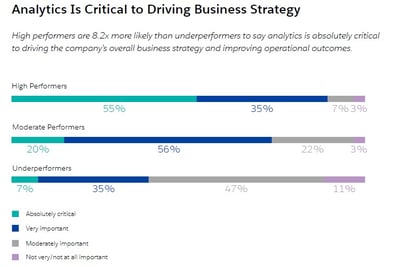 Peak-performing companies are moving beyond using data to just "keep score," and increasingly using it to make smarter, more informed business decisions. (Or, as we say, data should not only tell you how you're doing, but where you should be doing better so you can focus your resources more efficiently.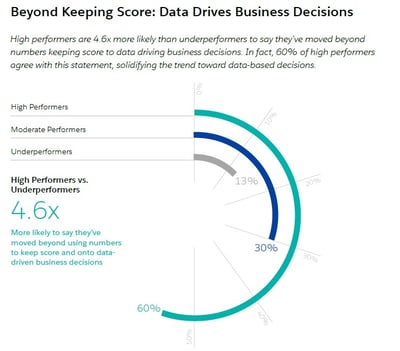 When it comes to choosing an analytics tool, quick and easy is best: the top two priorities users place on choosing an analytics platform are

speed of deployment (68%) and ease-of-use (65%)

.*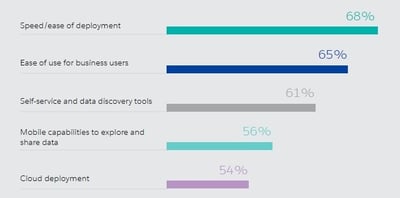 Everybody is starting to use analytics

, but some industries are faster to adopt than others.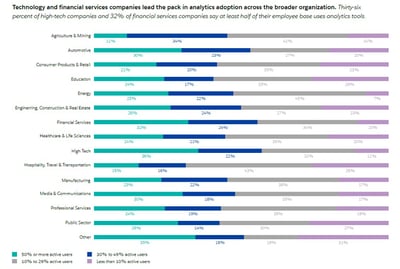 *Two words that clearly describe our Strategic Management & Planning Tool.
_____________________________
Overwhelmed by your data? Let us analyze it for you.
Our Strategic Management & Planning tool will not only show you how you're doing compared to peers and competitors, but where you should be doing better.
→ Request a demo:
→ Sign up to compare by industry, category or competitive set — $199, $799 or $1499 plus a one-time $395 set-up fee.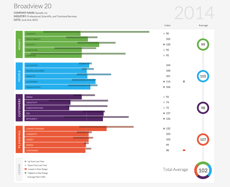 _____________________________