As you would expect, we believe in learning form data.
To that end, we're testing four landing pages using Twitter and Adwords and sharing the results. (The way we see it, any insights that help you, help us, too, by generating goodwill.)
As you'll see if youre curious, each page covers our core offering — a strategic management & planning tool that shows companies how they're doing compared to peers and peak performers and where they should be doing better — but has a slightly different hook.
Options: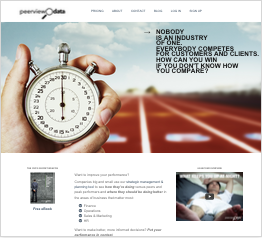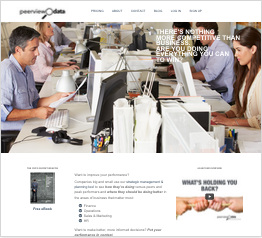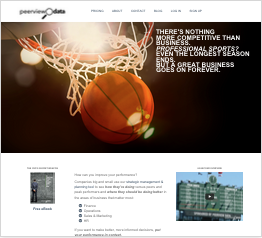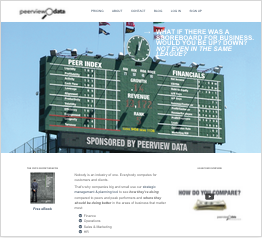 Experts will note that this is a conceptual test, not a design test, and not nearly as detail-specific as, say, something Google would do.
(Then again, we're not expecting a color change to generate an additional $200,000,000 in revenue, like Google claims.)
So... which one converts best? We'll update this post as data comes in.
_____________________________
Peerview Data
How you compare to your competition? Our Strategic Management & Planning tool can show you.
→ Request a demo:
→ Sign up for a trial account — $799 plus a one-time $395 set-up fee.